Note Pads and Desk Pads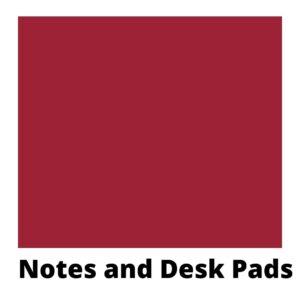 Essential item for any office or personal use. Note pads and desk pads is that product that always come in handy. Whether your using them to jot down notes, create to do lists or simply doodling.
There are many other uses for pads such as raffle ticket books, take 5's, safety and general checklists, marketing and branding, graph, calendars, medical forms and much more, please see below some ideas for pads.
General Notes
Shopping List
To do List
Promotion
Event/Conference
Training
Grid/Graph
Lined
Calendar
Budget
Planner
Safety
Telemarketing
Branding
Raffles
Drawing
Ideas
Vochers
Business Forms
Receipt/Ordering
Parmelia Print can manufacture a note and desk pad to your preferred specifications. Various sizes and numbers of sheets can be customized to suit your working or marketing needs. The most common sizes are DL, A5, A4, A3, A2 and pocket size. The numbers of leaves vary depending on use of the pad but usual they are 10's, 25's, 50's and 100's. Our print specialist will happily discuss further with you so please contact us we're here to help wit your query.
Similar Products
Take 5's
Message Slips
Raffle Tickets
Vouchers
Notebooks