Sustainable Environmental Printing
Mission Statement
Parmelia Print's environmental mission is to embrace a sustainable green future, so that future generations can benefit. We have an ethical responsibility to look to new ways to improve our printing carbon footprint. With every step forward it will bring us closer to our destination of a greener and brighter future.
Our Paper
Parmelia Print ensures that our paper stock is ethically sourced and must carry the FSC accreditation. This ensure that you can trust that our paper is from sustainable managed growth forests and not sourced from old growth forests. Another important factor when selecting paper that there are options available to use paper that is manufactured chlorine free, carbon neutral, 100% recycled and ISO certified.
Our Waste
Recycling is an essential part of our business and industry. The reduction of waste has reduce our carbon footprint significantly with the added benefits of cost reduction. All of our paper, plastics and metals are all collected and recycled through a legitimate recycle waste company.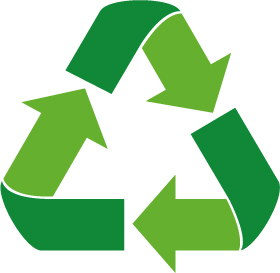 Myths and Facts
Myth: Going paperless saves forests
Fact: We grow many more trees than we harvest. Paper manufactures encourages forest sustainability through their purchase of certified wood fibres. This actively encourages landowners to grow more trees for market and replenish stocks on a regular basis.
Myth: Paper is bad for the environment
Fact: Paper is one of the few products that is truly sustainable. Paper is recycled more than any other commodity.
Myth: Electronic communication is more environmentally friendly than paper based communication.
Fact: Electronic communication has environmental impacts. The energy require to manufacturer and run these devices is estimated each year to contribute approximately 14% of greenhouse gases and rising. The pulp, paper and print industry contributes 1% and is the lowest industrial emitter.
Myth: Only recycled paper should be used to make paper
Fact: Paper can be recycled up to 7 times before the fibres become weak and breakdown. Therefore a continuous supply of fresh fibres are harvested from managed forests. This allows for paper to continue with the recycle process therefore reducing waste.